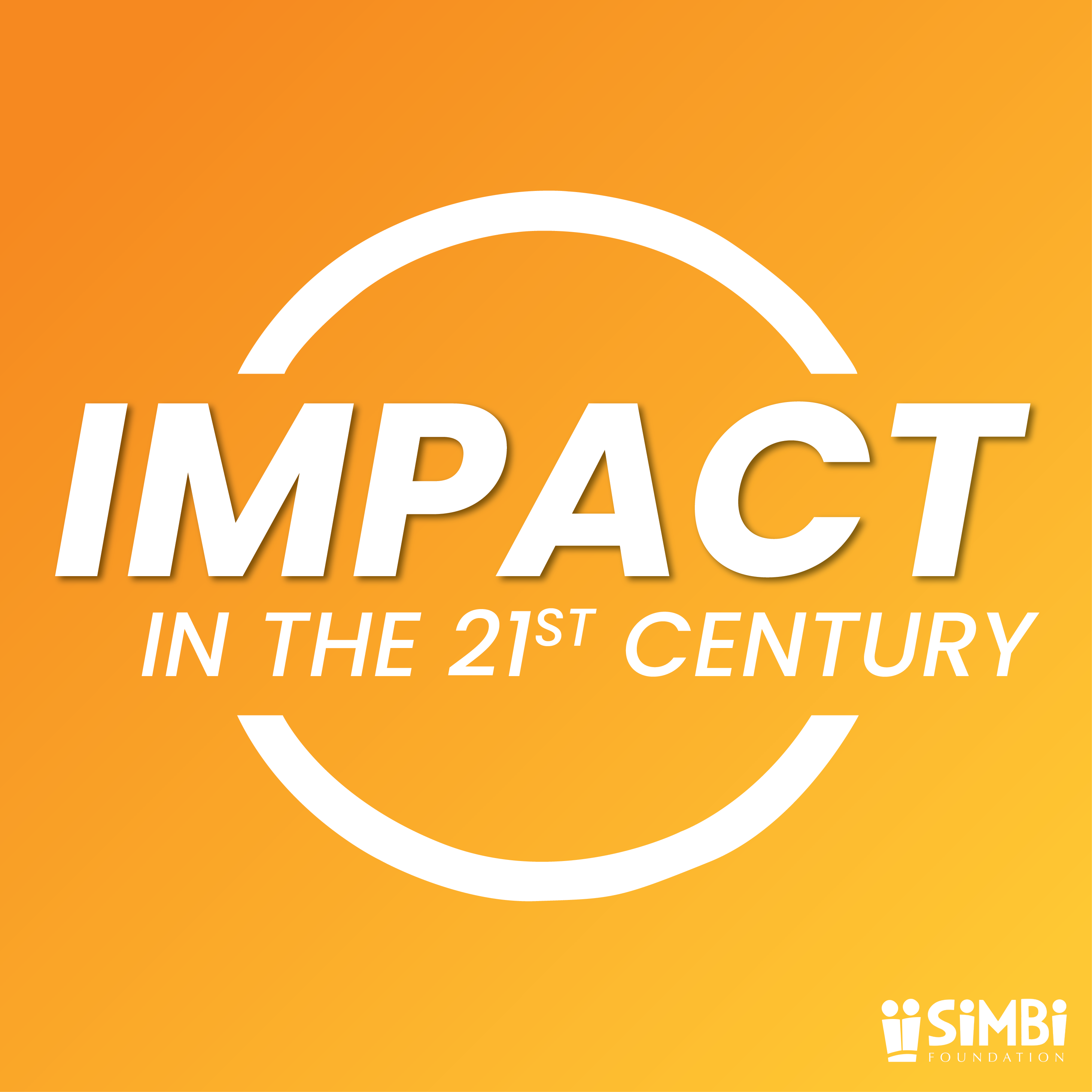 Welcome! You've arrived at Impact in the 21st Century, a podcast which shines a light on stories of positive impact and the inspiring individuals and organizations who are creating it. Each episode is a chance for you to hear from an incredible impact-maker about the work they are doing, how they found their passion and set off on their journey to make a positive difference, and how we can all be leading more impactful lives. Impact in the 21st Century is a podcast created by Simbi Foundation, a non-profit organization working to support the next 3.5 million refugee learners with solar-powered classrooms called BrightBoxes. Learn more at www.simbifoundation.org/podcast
Episodes
Friday Apr 30, 2021
Friday Apr 30, 2021
Wade Davis is an anthropologist, National Geographic Explorer-in-Residence, bestselling author, photographer, ethnographer, and professor. 
Can we sustain human life on planet Earth? How can we learn more deeply? Why does anthropology matter in the 21st Century? In this episode, hear Wade Davis discuss his global exploration, jobs vs. work, the coca plant, and how to be creative in today's world.
Purchase Wade Davis' books: https://daviswade.com/books
Read the Unravelling of America: https://www.rollingstone.com/politics/political-commentary/covid-19-end-of-american-era-wade-davis-1038206/
Thank you to RBC for sponsoring this episode!
This episode was mixed and mastered by Blank Vinyl Project: https://www.blankvinyl.com/
What is Impact in the 21st Century?
Impact in the 21st Century is a podcast created by Simbi Foundation, a non-profit organization working to support the next 3.5 million refugee learners with solar-powered classrooms called BrightBoxes. This podcast shares stories of positive impact in a world, that right now, can leave us all feeling a little helpless. Each episode features an inspiring guest and discusses the positive impact they're making, how they discovered their passion, and what they've done to turn vision into action.
Who hosts Impact in the 21st Century?
Aaron Friedland is a National Geographic Explorer, PhD Candidate in Econometrics at UBC, Executive Director of Simbi Foundation, and innovator of the BrightBox solution and the unique reading platform Simbi.
Learn more and subscribe to the mailing list here: https://simbifoundation.org/podcast/